Wearing poppies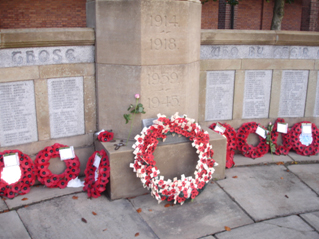 Lots of people wear red poppies in honour of those people who have died during wars.
It became the symbol of remembrance after the First World War when it was the only plant that would grow on the battlefields.
The money raised from selling poppies goes to the Royal British Legion Poppy Appeal Benevolent Fund who use it to help care for veterans (people who have served in wars).