What is a seaside holiday?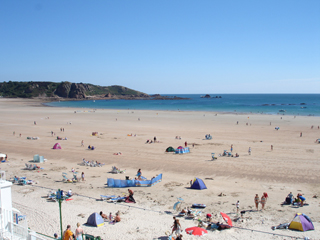 In the 1900s, people went to the seaside because they believed the sea was healthy. Most would only go for a day because they could not afford to stay in the big hotels near the sea front.
Today, lots of families now stay for a week by the coast. Many stay in hotels, but some also stay in caravans or in holiday camps.