St Annes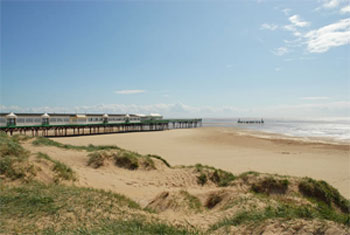 St Annes is a seaside resort on the west coast of the UK, five miles away from Blackpool and next to the Irish Sea. It was founded in 1875.
In the summer, tourists enjoy:
walking along the promenade eating an ice cream;

playing on the sand and in the sand dunes;

going on a boat ride on Fairhaven Lake;

flying kites;

looking for wild birds hunting for food;

relaxing on Lytham Green, near the windmill;

strolling along the pier.